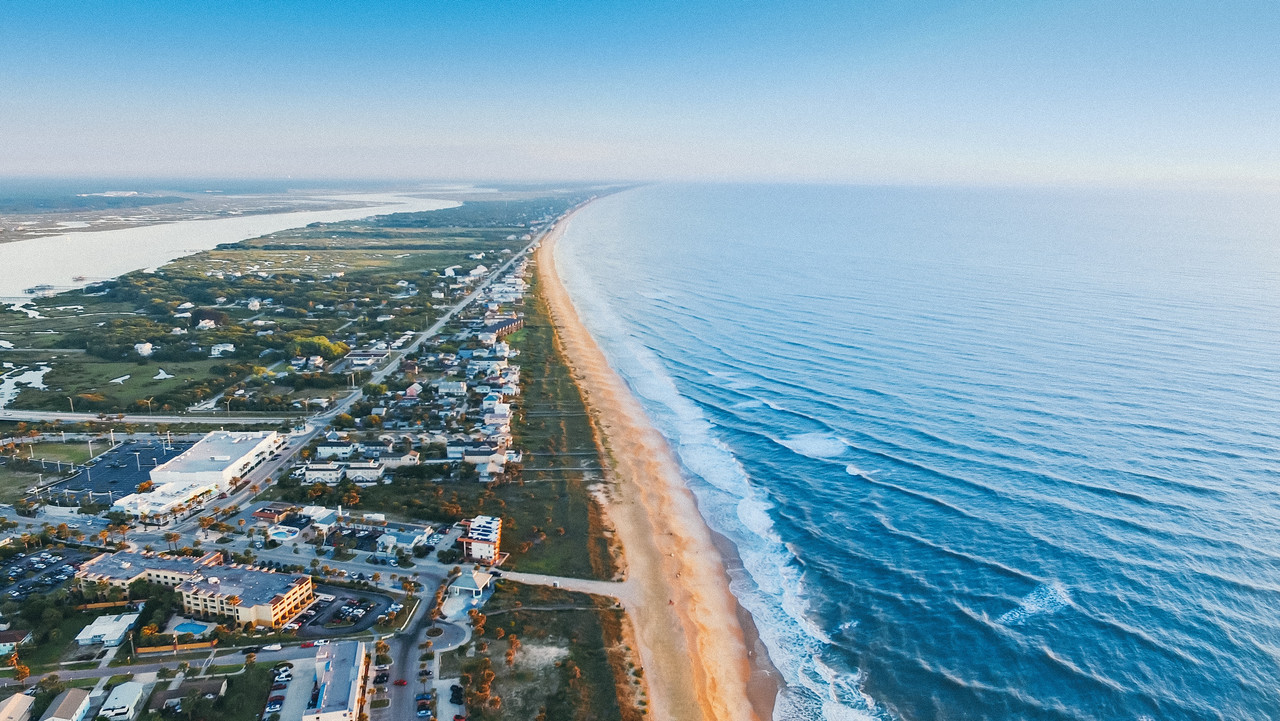 In a world filled with enticing real estate opportunities, Florida stands out as a true paradise for those seeking their dream homes. With its picturesque landscapes, vibrant communities, and a real estate market that's sizzling hot, Florida is the place where dreams of homeownership come to life. At Bankers Mortgage Lending, we're here to guide you on your journey to discovering the perfect Florida dream home that suits your lifestyle and preferences.
Why Florida? Exploring the Appeal
Florida, often referred to as the "Sunshine State," is more than just a catchy nickname. It's a state that boasts an irresistible charm, attracting people from all walks of life. Let's delve into some of the key factors that make Florida the ultimate real estate hotspot:
1. Sunshine and Year-round Mild Climate
Florida's climate is the stuff of legends. With abundant sunshine and mild winters, it's no wonder many people dream of calling this place home. Whether you prefer lounging on pristine beaches or enjoying outdoor activities, Florida's climate allows you to do so year-round.
2. Diverse Lifestyle Options
One of Florida's greatest strengths is its diversity. Whether you're a beach enthusiast, a nature lover, a city slicker, or a retiree looking for tranquility, Florida offers a wide range of lifestyle options. From the bustling streets of Miami to the serene coastal towns of Naples, there's something for everyone.
3. Thriving Job Market
Florida isn't just a haven for retirees; it's also a thriving hub for professionals. With a booming job market and a business-friendly environment, the state offers abundant career opportunities across various industries.
4. Cultural Richness
Florida's rich cultural tapestry is a testament to its diverse population. You can experience a melting pot of cultures, from Latin influences in Miami to Southern charm in Tallahassee. This cultural diversity is reflected in the cuisine, festivals, and traditions that make Florida unique.
Navigating the Florida Real Estate Landscape
Now that we've explored why Florida is an appealing destination for homeownership let's dive into the nitty-gritty of the real estate market. Finding your dream home in Florida can be a thrilling adventure, but it's essential to navigate the market with precision and expertise.
1. Choosing the Right Location
Florida is vast, and each region has its own unique characteristics. Are you drawn to the vibrant nightlife of Miami Beach, the serene Gulf Coast, or the family-friendly communities of Orlando? Our team at Bankers Mortgage Lending will help you pinpoint the perfect location for your dream home.
2. Budget and Financing
Determining your budget is a crucial step in the real estate journey. With various options available, from luxurious waterfront properties to budget-friendly condos, we'll assist you in finding the right home that aligns with your financial goals.
3. Property Type and Features
Florida offers an array of property types, from single-family homes to condos, townhouses, and sprawling estates. We'll work closely with you to understand your preferences and match you with properties that meet your criteria.
4. Investment Opportunities
Florida's real estate market also presents excellent investment opportunities. Whether you're looking for a second home, rental property, or a vacation retreat, we'll guide you in making sound investment decisions.
The Buying Process Made Easy
Navigating the Florida real estate market may seem daunting, but with the right guidance, it can be a seamless experience. At Bankers Mortgage Lending, we simplify the buying process for you:
1. Expert Guidance
Our team of seasoned real estate professionals has an in-depth knowledge of the Florida market. We'll provide you with expert guidance every step of the way.
2. Property Tours
We'll arrange property tours tailored to your preferences, allowing you to explore potential dream homes and neighborhoods.
3. Negotiation and Closing
Our negotiation skills are second to none, ensuring you get the best deal possible. We'll also handle all the paperwork, making the closing process smooth and stress-free.
Start Your Journey Today
Your dream home in Florida awaits, and Bankers Mortgage Lending is here to make it a reality. Contact us today to begin your journey toward finding your slice of paradise in the Sunshine State. Whether you're seeking a beachfront oasis, a golf course community, or a downtown condominium, we have the expertise and resources to make your dreams come true.
Questions? Contact Bankers Mortgage Lending Today!