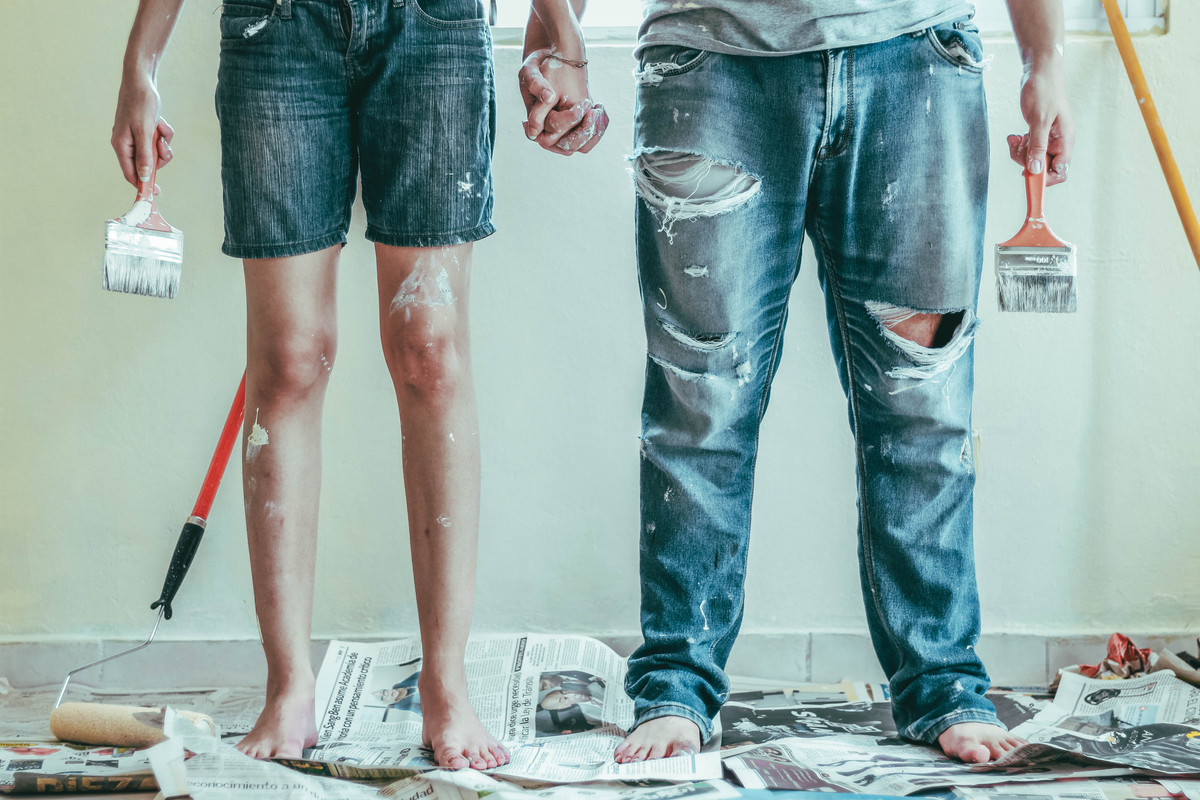 At Bankers Mortgage Lending, we understand the dream of owning a home is a significant milestone in one's life. The transition from renting to owning is not only a financial investment but also an emotional one. It's a journey that many aspire to embark upon, and conventional home loans play a pivotal role in making this dream a reality.
The Desire for Homeownership
Owning a home is a universal aspiration. It's not just about having a place to call your own; it's about creating a sense of stability, security, and belonging. While renting provides a temporary solution, the desire for homeownership is driven by the need for a permanent, long-term investment.
The Role of Conventional Home Loans
Conventional home loans, often referred to as conforming loans, are a cornerstone of the American dream of homeownership. These loans are not insured or guaranteed by the federal government, which sets them apart from FHA (Federal Housing Administration) or VA (Veteran Affairs) loans. Instead, conventional home loans are backed by private lenders, making them a popular choice for many aspiring homeowners.
Advantages of Conventional Home Loans
Competitive Interest Rates: Conventional loans often offer competitive interest rates, especially to borrowers with strong credit histories. This can translate into lower monthly payments and significant long-term savings.
Flexibility: These loans come in various terms, including 15-year and 30-year fixed-rate options. Borrowers can choose the term that best suits their financial goals and monthly budget.
Down Payment Options: While conventional loans typically require a down payment, the amount can vary. Some lenders offer options for down payments as low as 3%, making homeownership more accessible.
Private Mortgage Insurance (PMI): PMI may be required for borrowers who put down less than 20% of the home's purchase price. However, once you reach that 20% equity mark, you can often request the removal of PMI.
Wide Range of Properties: Conventional loans can be used to purchase a wide range of properties, from single-family homes to condominiums and even investment properties.
Qualifying for a Conventional Home Loan
To transition from renting to owning through a conventional home loan, you'll need to meet certain criteria:
Credit Score: A good credit score is crucial for securing favorable loan terms. Typically, a score of 620 or higher is considered acceptable, but higher scores can lead to better rates.
Income and Employment: Lenders will assess your income stability and employment history to ensure you can comfortably manage the mortgage payments.
Down Payment: Decide on an appropriate down payment amount based on your financial situation. A larger down payment can reduce your monthly payments and help you avoid PMI.
Debt-to-Income Ratio: Lenders will evaluate your debt-to-income ratio to ensure you have sufficient income to cover your existing debts and the new mortgage payment.
Documentation: Be prepared to provide documentation, including tax returns, pay stubs, bank statements, and other financial records.
The Path to Homeownership
Securing a conventional home loan is just the beginning of your homeownership journey. Here's a step-by-step guide to help you make a smooth transition from renting to owning:
1. Financial Assessment
Start by assessing your financial situation. Review your credit report, calculate your debt-to-income ratio, and determine your budget for a down payment and monthly mortgage payments.
2. Pre-Approval
Obtain pre-approval for a conventional home loan from a reputable lender. This step will provide you with a clear understanding of how much you can afford and strengthen your position when making an offer on a property.
3. House Hunting
Work with a qualified real estate agent to find the right property that fits your needs and budget. Keep in mind your pre-approval amount and prioritize homes within that price range.
4. Make an Offer
Once you've found your dream home, make an offer and negotiate the terms with the seller. Your pre-approval will demonstrate your seriousness as a buyer.
5. Secure the Loan
With an accepted offer, work closely with your lender to finalize the loan application, gather the required documents, and complete the underwriting process.
6. Closing the Deal
Attend the closing meeting, where you'll sign the necessary documents, make your down payment, and officially become a homeowner.
Conclusion
At Bankers Mortgage Lending, we believe that the journey from renting to owning a home is a remarkable achievement. Conventional home loans pave the way for individuals and families to realize this dream. With competitive interest rates, flexible terms, and various down payment options, these loans make homeownership accessible to a wide range of people.
If you're ready to take the next step towards owning your own home, our team of experts is here to guide you through the process. Contact us today to explore your options and begin your journey toward homeownership.
Questions? Contact Bankers Mortgage Lending Today!