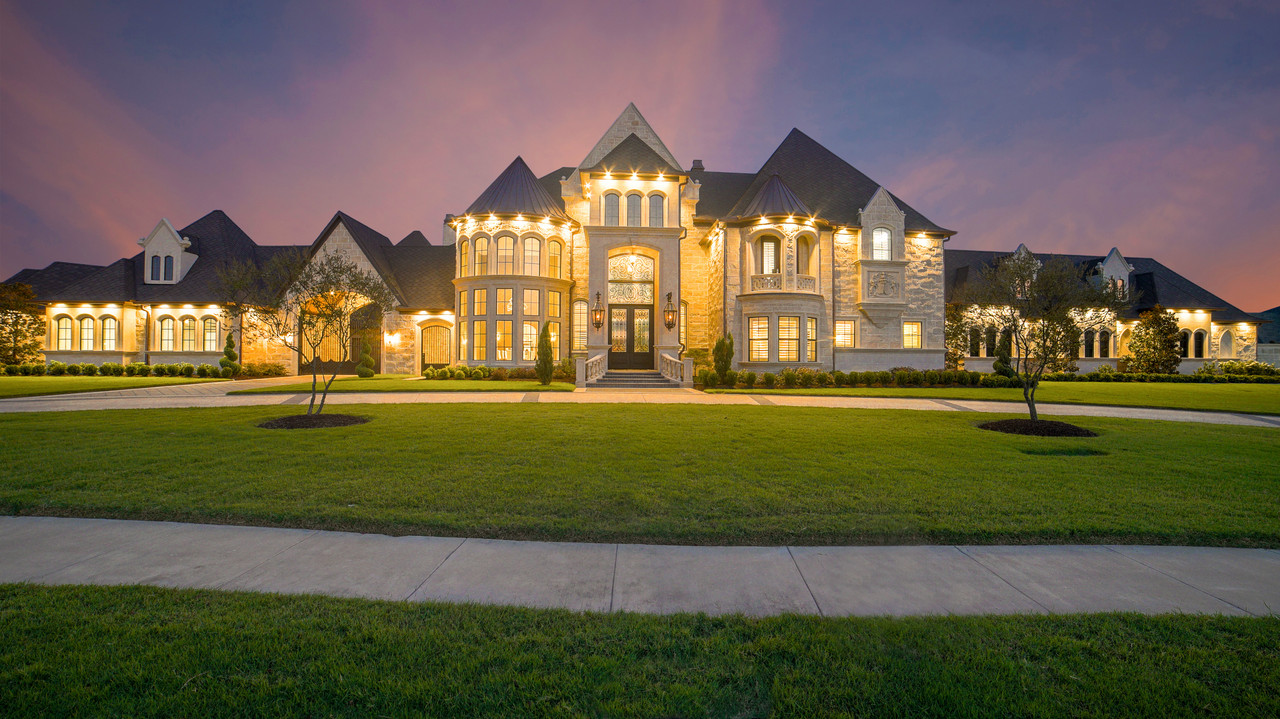 Introduction: The Sunshine State's Jumbo Mortgage Landscape
Welcome to the vibrant world of real estate in South Florida, where dreams of owning luxurious properties can become a reality. One of the key players in making these dreams come true is the Jumbo Mortgage. In this comprehensive guide, we'll delve into every aspect of Jumbo Mortgages in South Florida, ensuring you're well-equipped to navigate this exciting market.
Jumbo Mortgage in South Florida: Unpacking the Basics
Before we dive deep into the intricacies, let's start with the fundamentals of Jumbo Mortgages in South Florida.
What is a Jumbo Mortgage?
A Jumbo Mortgage is a specialized home loan designed for high-end real estate transactions, exceeding the conventional loan limits set by government-sponsored entities. In South Florida, where luxury real estate is abundant, Jumbo Mortgages play a pivotal role.
Understanding South Florida's Real Estate Landscape
To comprehend the significance of Jumbo Mortgages in South Florida, it's essential to grasp the unique characteristics of this real estate haven.
The Role of Credit Scores
Your credit score is a vital determinant when seeking a Jumbo Mortgage. Let's explore how your creditworthiness impacts your eligibility.
Down Payments and Jumbo Mortgages
Discover the nuances of down payments in South Florida's Jumbo Mortgage market and how they differ from conventional loans.
Navigating the Jumbo Mortgage Application Process
Securing a Jumbo Mortgage in South Florida requires meticulous planning and a solid understanding of the application process.
Choosing the Right Lender
Selecting the right lender is crucial. Learn how to identify the best financial institution for your Jumbo Mortgage needs.
Choose Bankers Mortgage Lending as Your Trusted Partner
When it comes to selecting the right lender for your Jumbo Mortgage in South Florida, don't settle for anything less than excellence. Choose Bankers Mortgage Lending, where your homeownership dreams find their perfect match. Our team of experts is dedicated to helping you secure the ideal Jumbo Mortgage with professionalism, expertise, and a commitment to your financial success.
Why Choose Bankers Mortgage Lending?
✓ Experience: With years of experience in the South Florida real estate market, we understand its unique dynamics, ensuring a smooth and efficient lending process.
✓ Tailored Solutions: We offer personalized Jumbo Mortgage solutions designed to meet your specific needs, ensuring you get the best terms and rates.
✓ Transparency: Our commitment to transparency means you'll be well-informed at every step, providing peace of mind throughout the process.
✓ Competitive Rates: Benefit from our competitive Jumbo Mortgage rates that help you make the most of your investment.
✓ Customer-Centric Approach: Your satisfaction is our priority. We go the extra mile to ensure your homeownership journey is a success.
Make the smart choice today. Choose Bankers Mortgage Lending as your trusted partner in achieving your Jumbo Mortgage goals in South Florida. Your dream home awaits!
Documentation Requirements
The paperwork can be overwhelming. We break down the documentation needed to expedite your Jumbo Mortgage approval.
Interest Rates: Fixed or Adjustable?
Decide between fixed and adjustable interest rates, considering South Florida's real estate market trends.
Appraisals and Property Evaluation
Understand how property appraisals work and their significance in the Jumbo Mortgage application process.
Closing Costs and Fees
Explore the various fees associated with Jumbo Mortgages, ensuring you're financially prepared.
Jumbo Mortgage Lingo Decoded
Navigating the world of Jumbo Mortgages involves understanding industry-specific terminology.
Loan-to-Value Ratio (LTV)
Learn how the LTV ratio impacts your Jumbo Mortgage and how it's calculated.
Debt-to-Income Ratio (DTI)
Your DTI ratio is a crucial metric in Jumbo Mortgage applications. Discover its significance and how to improve it.
Private Mortgage Insurance (PMI)
Explore the role of PMI in Jumbo Mortgages and whether it applies in South Florida.
Frequently Asked Questions
Let's address some common queries about Jumbo Mortgages in South Florida.
Q: What credit score do I need for a Jumbo Mortgage in South Florida?
To secure a Jumbo Mortgage in South Florida, a credit score of at least 700 is typically required. However, some lenders may accept lower scores if other financial factors are strong.
Q: Are Jumbo Mortgage rates higher in South Florida than other regions?
Jumbo Mortgage rates can vary depending on market conditions, but South Florida's competitive real estate market may result in slightly higher rates.
Q: What's the maximum loan amount for a Jumbo Mortgage in South Florida?
The maximum loan amount for a Jumbo Mortgage in South Florida can exceed $1 million, but it's essential to check with lenders for specific limits.
Q: How long does the Jumbo Mortgage approval process take?
The Jumbo Mortgage approval process in South Florida can take anywhere from 30 to 60 days, depending on various factors, including documentation and lender efficiency.
Q: Can I refinance a Jumbo Mortgage in South Florida?
Yes, you can refinance a Jumbo Mortgage in South Florida. Refinancing can help you secure better terms or reduce your monthly payments.
Q: Are there special considerations for international buyers of luxury properties in South Florida?
International buyers may encounter additional requirements when applying for a Jumbo Mortgage in South Florida, such as providing proof of funds and adhering to visa regulations.
Conclusion: Your Path to Jumbo Mortgage Success in South Florida
Embarking on the journey to secure a Jumbo Mortgage in South Florida is an exciting endeavor. Armed with the knowledge and insights provided in this comprehensive guide, you're well-prepared to navigate the dynamic world of luxury real estate in the Sunshine State. Whether you're a local resident or an international investor, South Florida's Jumbo Mortgage market offers unparalleled opportunities to turn your real estate dreams into reality.
Questions? Contact Bankers Mortgage Lending Today!