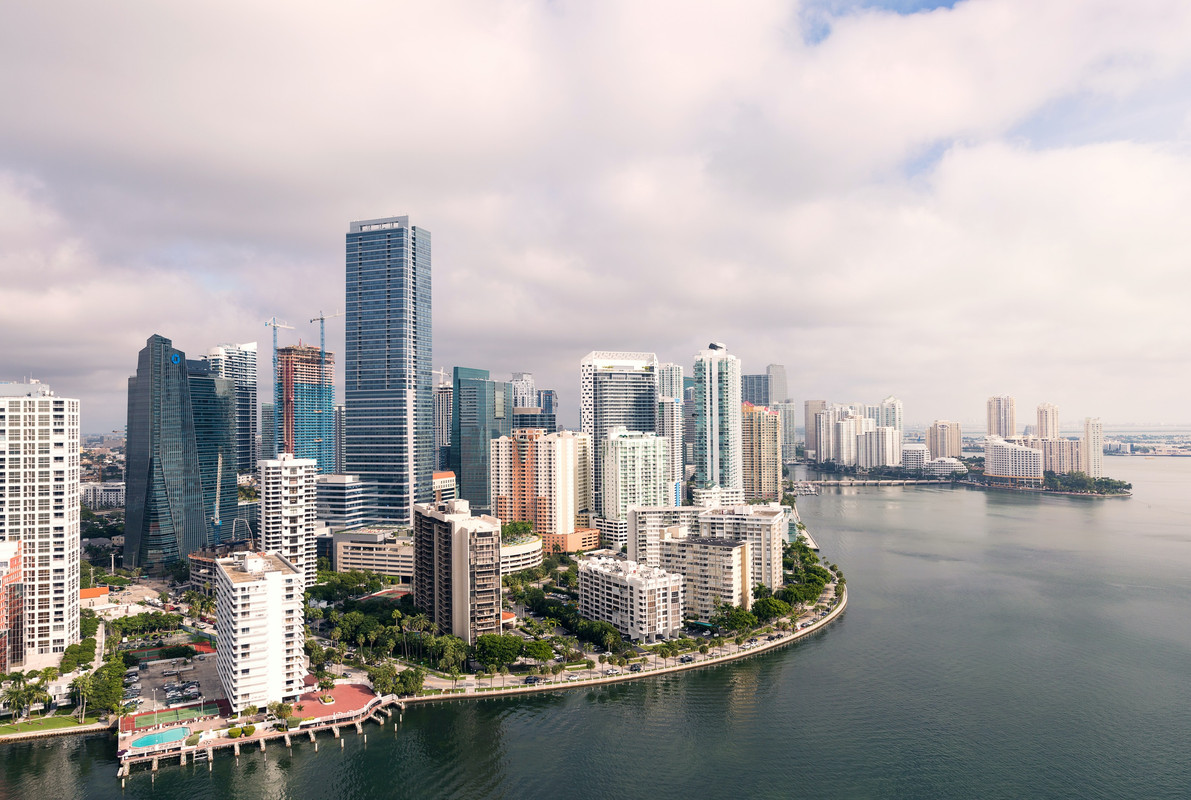 Step 1: Grasp the Intricacies of the Miami Real Estate Market
Embarking on the journey to secure a Miami mortgage requires a deep dive into the Miami real estate market. You'll find a medley of property types – think everything from waterfront condos to family homes. It's a rich landscape, and it shapes the mortgage rates in Miami.
Step 2: Pinpoint the Ideal Florida Mortgage Lender for You
In the world of lenders, you're looking at a broad spectrum. Finding a Florida mortgage lender that aligns with your needs isn't a task to rush through. Search for one who's established a solid reputation, offers competitive rates, and delivers top-notch customer service. It's crucial that they understand the nuances of the Miami real estate market.
Ready to find the ideal lender to secure your Miami mortgage? Don't hesitate. Visit our website at www.bankerslending.com or give us a call at (866) 436-2555. Our experienced team is ready and waiting to guide you through this journey, answering all your questions, and making the mortgage process as smooth as possible for you.

Step 3: Decide on the Mortgage Type That Best Suits Your Needs
There are two main players in the mortgage game: fixed-rate and adjustable-rate mortgages. The fixed-rate keeps the interest rate constant for the duration of the loan. The ARM, however, offers a rate that fluctuates over time. Your financial circumstances and long-term goals will determine which of these you opt for.
Step 4: Seek Mortgage Pre-Approval
Getting pre-approved for a mortgage isn't just about showing off to sellers – it also offers clarity on your borrowing capacity. The mortgage pre-approval stage involves your lender examining your financial position to decide how much they'd lend you.
Step 5: Put Together Your Mortgage Application
This is the moment you've been preparing for – initiating the mortgage application process. You'll have to provide an array of information about your income, debt, and assets. The more comprehensive and accurate your application, the more likely you'll get that approval.
Step 6: Get a Handle on Closing Costs
Closing costs often take buyers by surprise. They account for a significant chunk of home-buying expenses and include fees for appraisal, title insurance, and loan origination. It's wise to include them in your overall budget calculations.
Step 7: Ponder Over Mortgage Refinancing
Mortgage refinancing is worth considering once you've secured your mortgage. This is the process of taking out a new mortgage to replace the original. It's a path often taken to get a better interest rate or loan term.
Think of securing a mortgage in Miami as a well-choreographed dance. Each move, or step, brings you closer to the grand finale – a successful mortgage closing. With each step, you're one beat closer to becoming a homeowner.
FAQs
I'm a first-time home buyer in Florida. What do I need to know about securing a mortgage?
As a first-timer, it's important to get acquainted with different mortgage types, understand the application process, and familiarize yourself with the Miami real estate market. Don't forget to get pre-approved before you start house hunting.
How do I go about finding the best Florida mortgage lender?
Look for lenders who have built a strong reputation, offer competitive rates, and provide excellent customer service. They should also have a deep understanding of the Miami real estate market.
What does mortgage pre-approval offer?
Mortgage pre-approval makes you a more attractive buyer to sellers and gives you a clear picture of your borrowing capacity.
Does the Miami real estate market influence mortgage rates?
Yes, the diverse Miami real estate market can impact mortgage rates. Rates can vary depending on the property type and location.
Is mortgage refinancing a good idea?
Refinancing your mortgage can lead to a better interest rate or loan term. But remember, it's essential to assess the costs against the benefits before making your decision.
Questions? Contact Bankers Mortgage Lending Today!